MOVABLE
Innovative specialty bridge solutions
Contact Us
Accommodating the passage of vehicles and vessels
Acrow's innovative movable bridge technology draws on its deep expertise in structural, mechanical and electrical engineering. We combine modular approach spans and towers with specialized electrical, mechanical and hydraulic systems to offer bascule and vertical lift bridge solutions, accommodating both vehicular and vessel traffic. Acrow meets tight delivery schedules for even the most complex projects.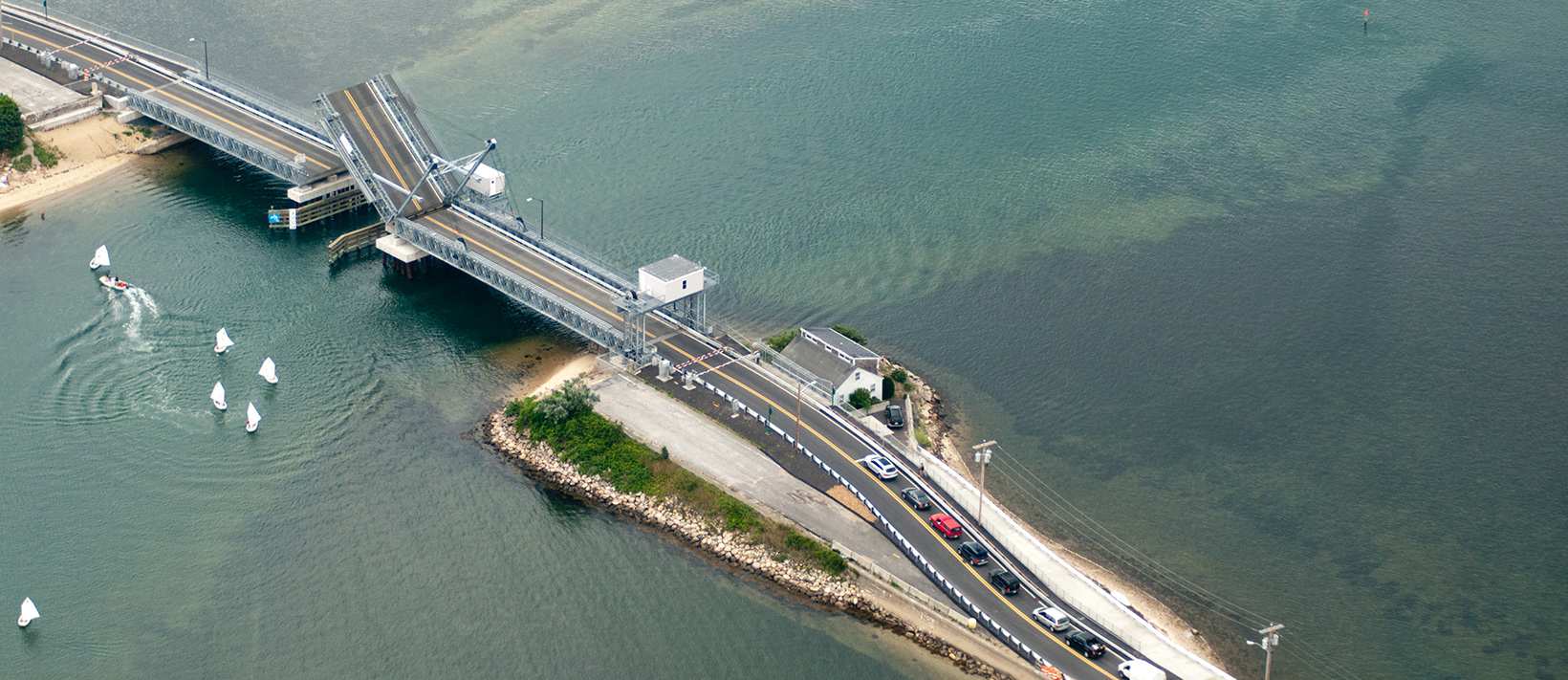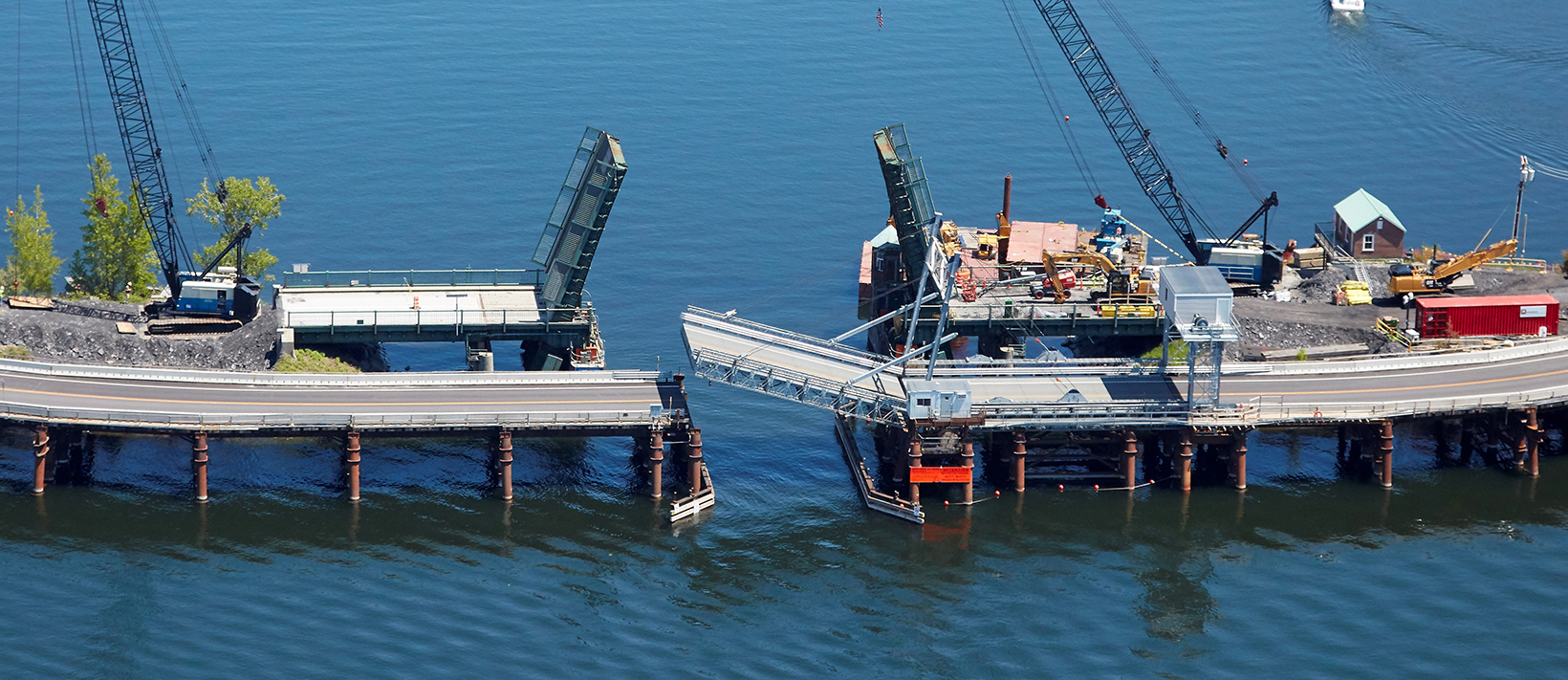 Innovative modular bridging solutions for complex applications
As an industry leader in permanent and temporary movable bridging, Acrow has developed some of the most innovative solutions for bascule, vertical lift, sliding and other applications. Designed to accommodate both vehicular and vessel traffic, our movable bridges draw on specialized expertise in structural, mechanical and electrical engineering. In addition, Acrow collaborates closely with the client on site to ensure safe and efficient assembly and installation.
With safety a top priority, our structures incorporate the use of precision-manufactured modular components to build approach spans, towers and movable bridge sections in a wide variety of complex applications. We customize our solutions to suit the specific project environment, accommodating robust wind and traffic-loads, tidal movement and seismic activity, among other design criteria. We also design to meet different span lengths, configurations and live loads, and incorporate anti-skid decking as well as pedestrian safety features as required.
In serving client needs, Acrow partners with contractors and government agencies from the early design stage through project implementation, helping to safely deliver critical infrastructure on schedule and within budget. With specialized engineering expertise and a decades-long legacy of successful movable bridge project experience, Acrow connects you to the right solution.
Features + Benefits
Innovative solutions to maintain vehicular and vessel traffic flow
Modular, interchangeable components for maximum versatility
Precision engineered and manufactured for complex applications
Manufactured with high-strength, high-quality U.S. steel
Full highway load-carrying capability to support both standard and heavy-duty applications
Expert site support services
Proven project experience with contractors and government agencies
Acrow engineered, supplied and supervised the installation of twin parallel lift bridges over the Fore River in Massachusetts to provide access between Quincy and Weymouth.

Read More

$60M project will replace historic twin leaf drawbridge on Lake Champlain.

Read More

Connecting the Town of Palm Beach and the City of West Palm Beach, the Southern Boulevard Bridge is one of three bascule bridges crossing the Intracoastal Waterway

Read More
Let's talk about
your project
Connect