Why Acrow
Infrastructure with integrity
Contact Us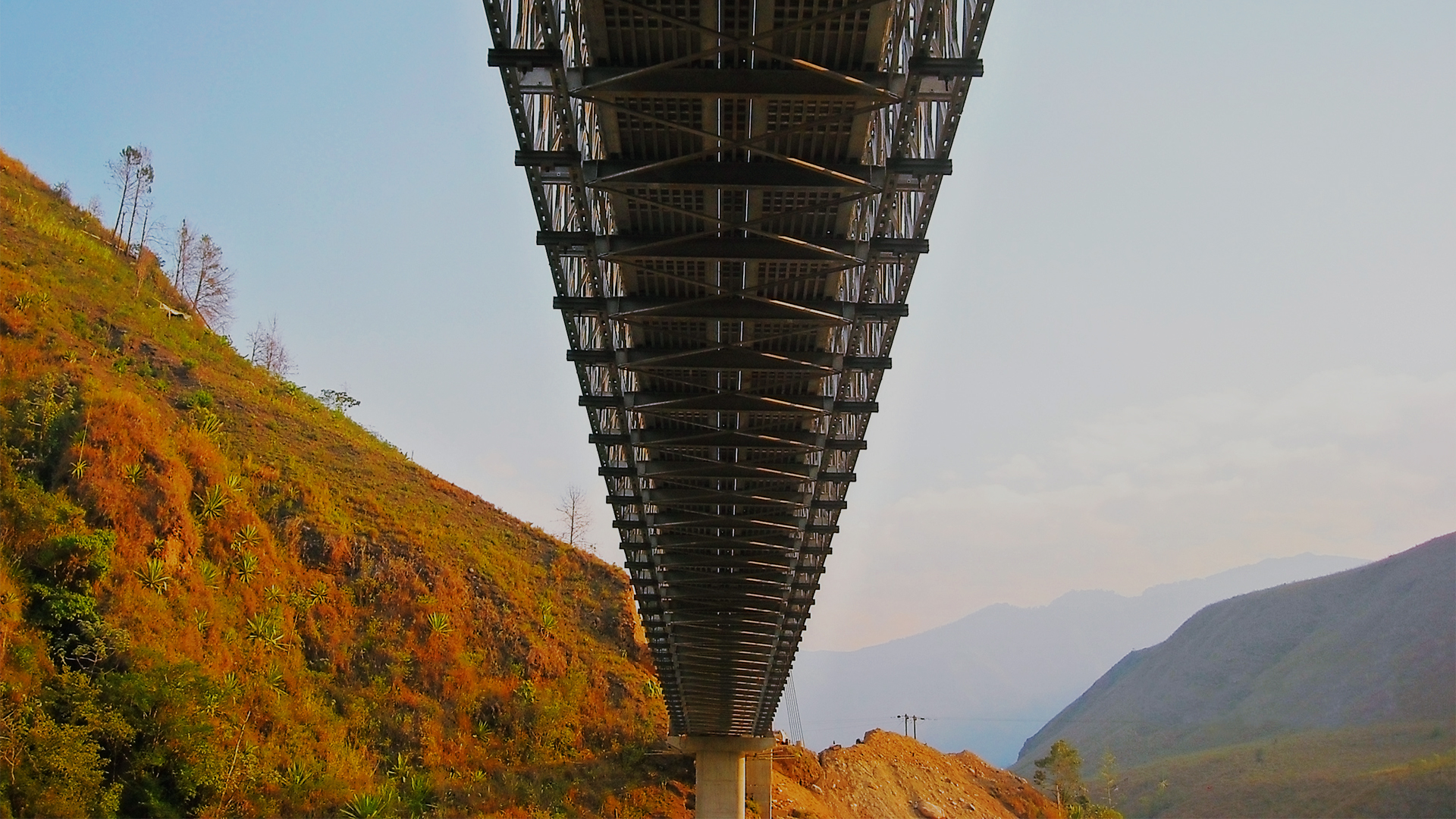 Building Bridges, Connecting People.
We believe in the power of a bridge to positively impact lives.
Whether navigating urban highways, rural roads, or emergency conditions, people depend on safe, reliable passage in pursuit of education, healthcare and economic prosperity. In service to this fundamental need to connect, Acrow's mission is to help people and communities around the world access opportunity through high-quality, sustainable bridge infrastructure.
We believe in the power of technology and sustainability.
For more than 70 years, Acrow has specialized in the design and manufacture of modular steel bridges. Acrow's prefabricated modular components are designed for both permanent bridges and rapid response applications such as detour, military and emergency bridging. Our versatile modular technology accommodates a wide range of customizable lengths, widths and loads, and is engineered to perform in the most severe environments.
Acrow bridges are made of high-strength steel from ISO-certified mills in the United States, and manufactured in a fully robotized facility to the highest quality assurance standards in the world. With a commitment to sustainability, our bridging components are hot-dip zinc galvanized to eliminate corrosion, protecting the environment and offering a service life of more than 100 years.
We believe in the power of partnership with purpose.
Successful infrastructure projects require partnership among an array of stakeholders committed to the communities they serve – a collaboration built on mutual respect and understanding.
At Acrow, we seek to build trust with clients by listening and learning. From this foundation, our diverse team of passionate, dedicated professionals is able to develop creative, innovative solutions focused on client needs. During implementation, Acrow partners with clients and stakeholders to successfully manage all the technical, commercial and logistical aspects of the project. Throughout this process, we remain committed to delivering results with purpose and integrity.
Acrow believes in the transformative power of a bridge to bring people and communities together. This reaches far beyond engineering excellence, expert manufacture and accelerated construction. Indeed, it is inspired by a shared journey of partnership and purpose, culminating in an enduring legacy of connectivity for generations to come.
Building Bridges, Leaving Legacies –and You.