MILITARY
Proven mission-critical support
Contact Us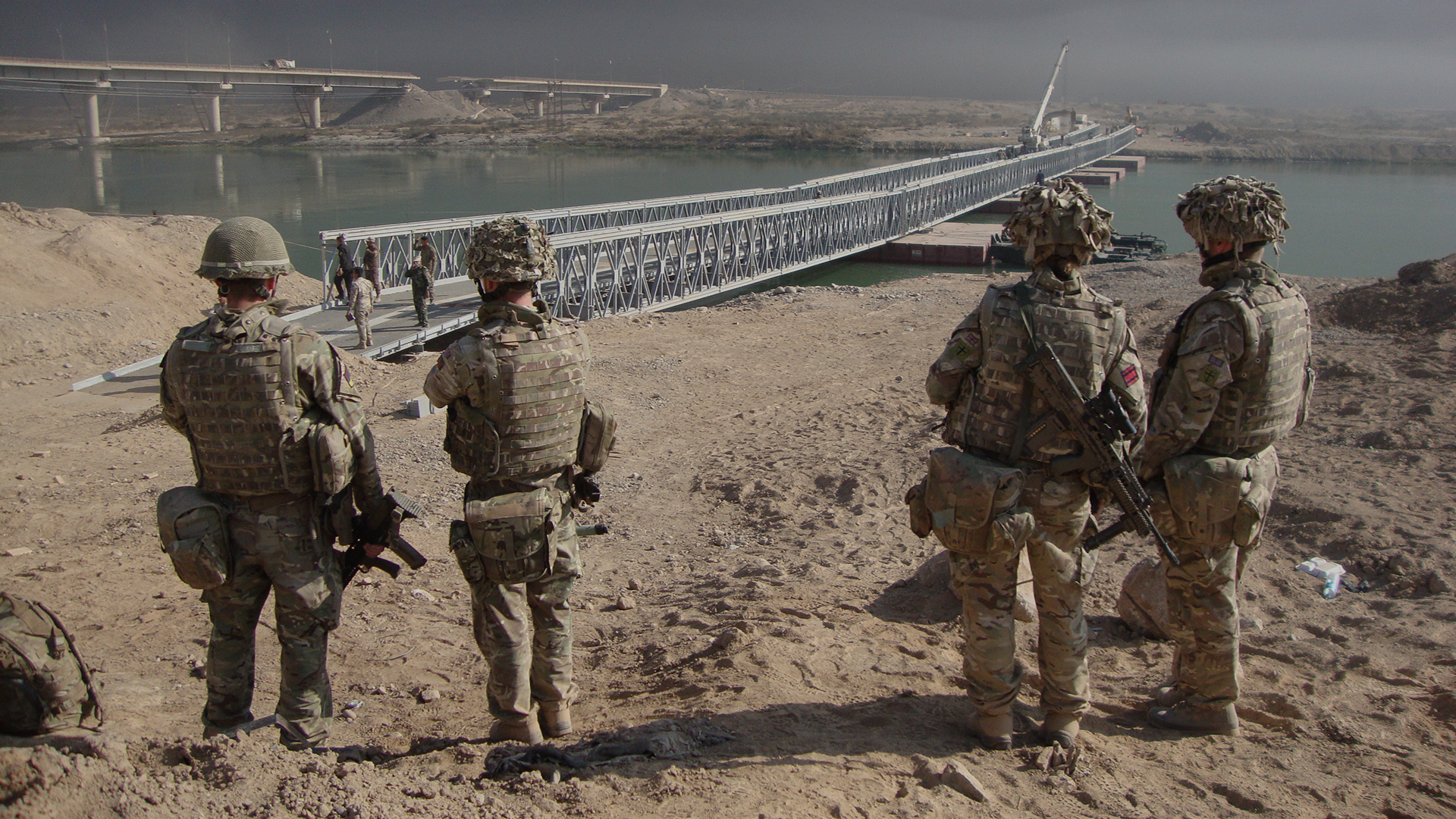 Durable, reliable bridging for strategic or humanitarian missions
Whether your mission is strategic or humanitarian, Acrow supports on many fronts. Using minimal equipment, our modular prefabricated steel components are easily assembled on-site. Engineered for heavy loads up to Military Load Class (MLC) 120T / 150W, our bridging solutions support both wet and dry gap applications. With training programs and comprehensive service tailored to your operational objectives, Acrow helps you rapidly deploy quality bridge infrastructure across the globe.
Line of Communication Bridges
Dry + wet gap bridges up to 120T / 150W
Rapid deployment bridging
Vehicular bridging – single or multiple lanes
Specialty bridging
Training + Consulting – military + humanitarian response
Download Brochure
In many cases, the success of military or peacekeeping operations, as well as humanitarian relief efforts, depends on the ability to deploy infrastructure rapidly in a variety of environments. Acrow's modular steel bridges are designed to military standards and capable of supporting heavy vehicles under a variety of conditions. They are ideal for addressing time-sensitive infrastructure needs, with components quickly transported and assembled, wherever they are needed.
William Killeen, Acrow CEO

Leadership Through Partnership
Acrow partners with military teams and international stakeholders, aligning innovative products, comprehensive service and a spirit of collaboration in the advancement of mission-critical objectives.
Wet Gap

Acrow floating bridges support mission-critical long-span water crossings

Learn more

Dry Gap

Acrow's Line of Communication Bridges connect you to your mission

Learn more
Let's talk about
your mission
Connect