VEHICULAR
Versatility through modularity
Contact Us
Technology offers enhanced safety and durability
Acrow's modular bridges can be easily lengthened, widened and strengthened through engineering to address multiple vehicular needs and load requirements. With safety and durability as top priorities, Acrow's bridges connect you to reliable infrastructure designed to address specific customer needs.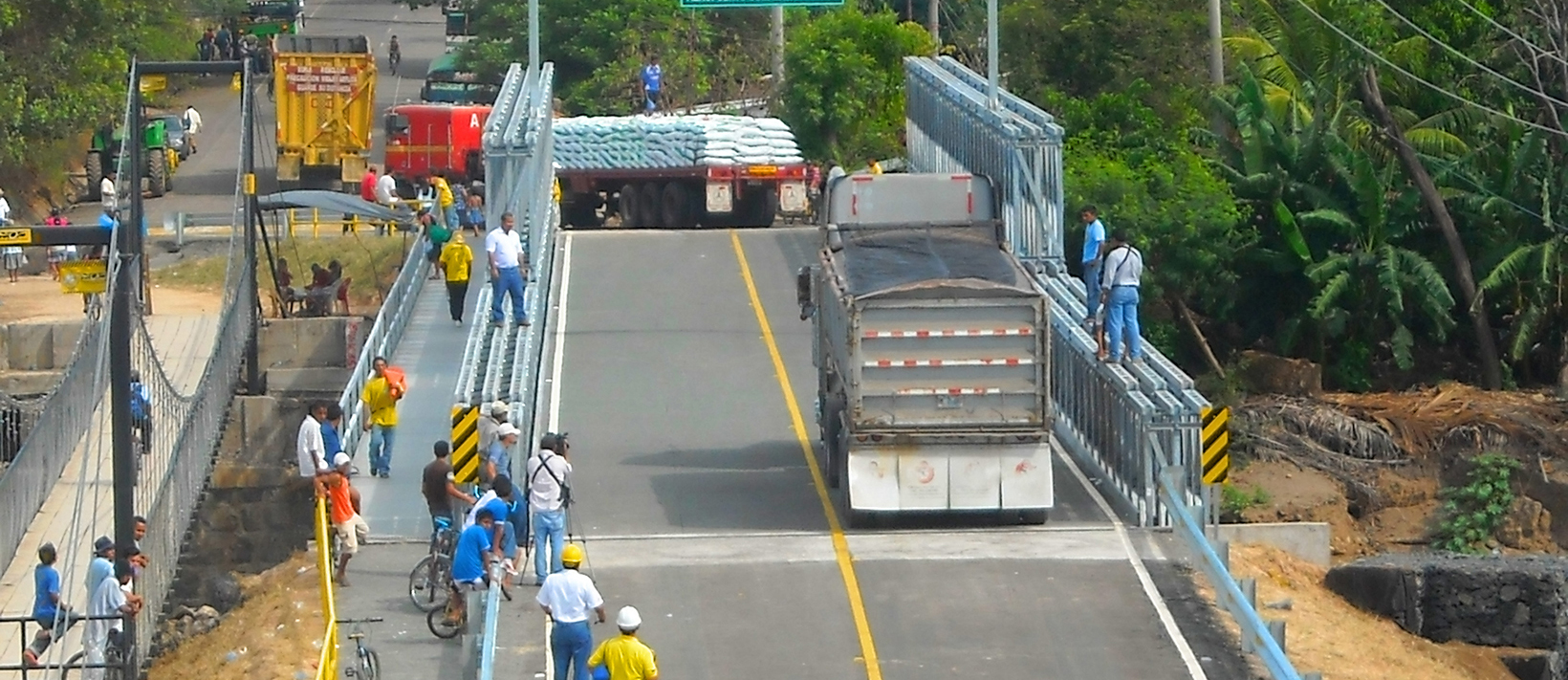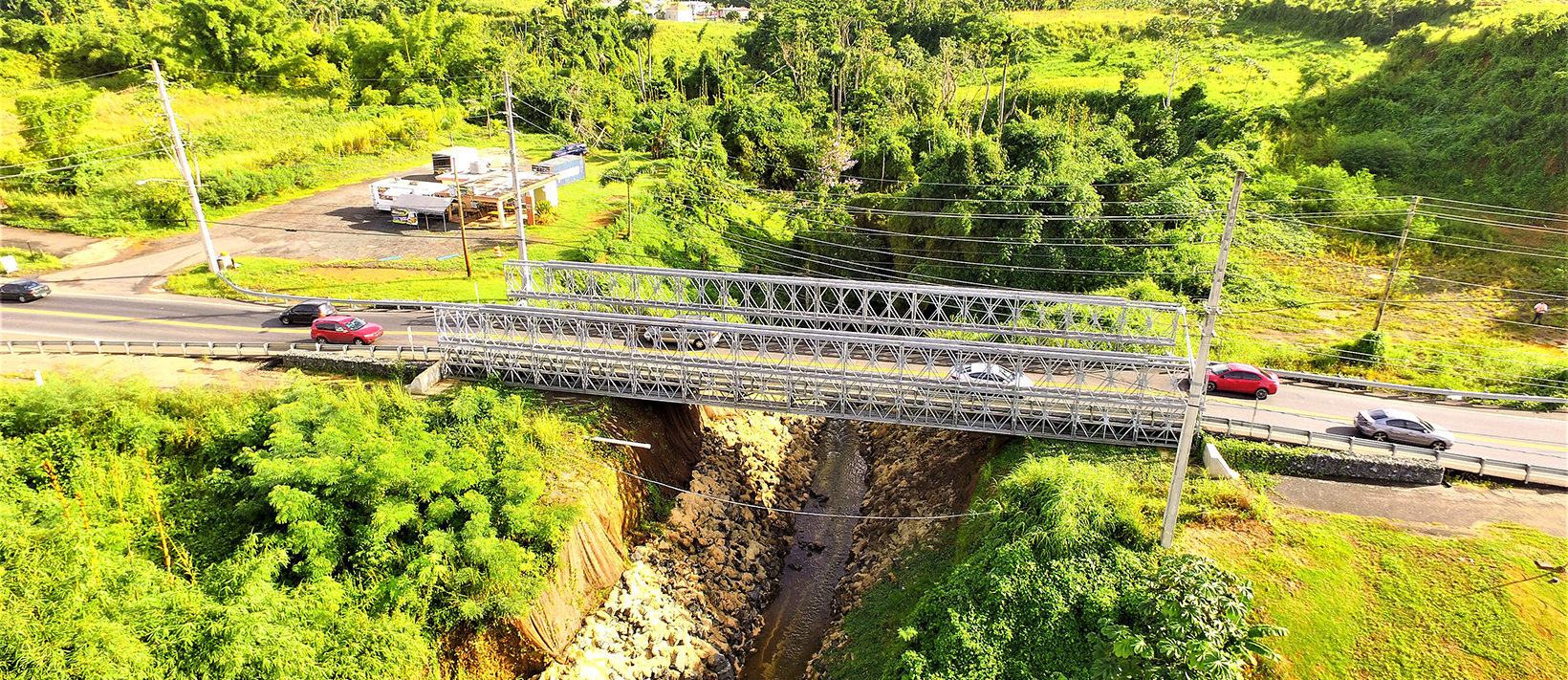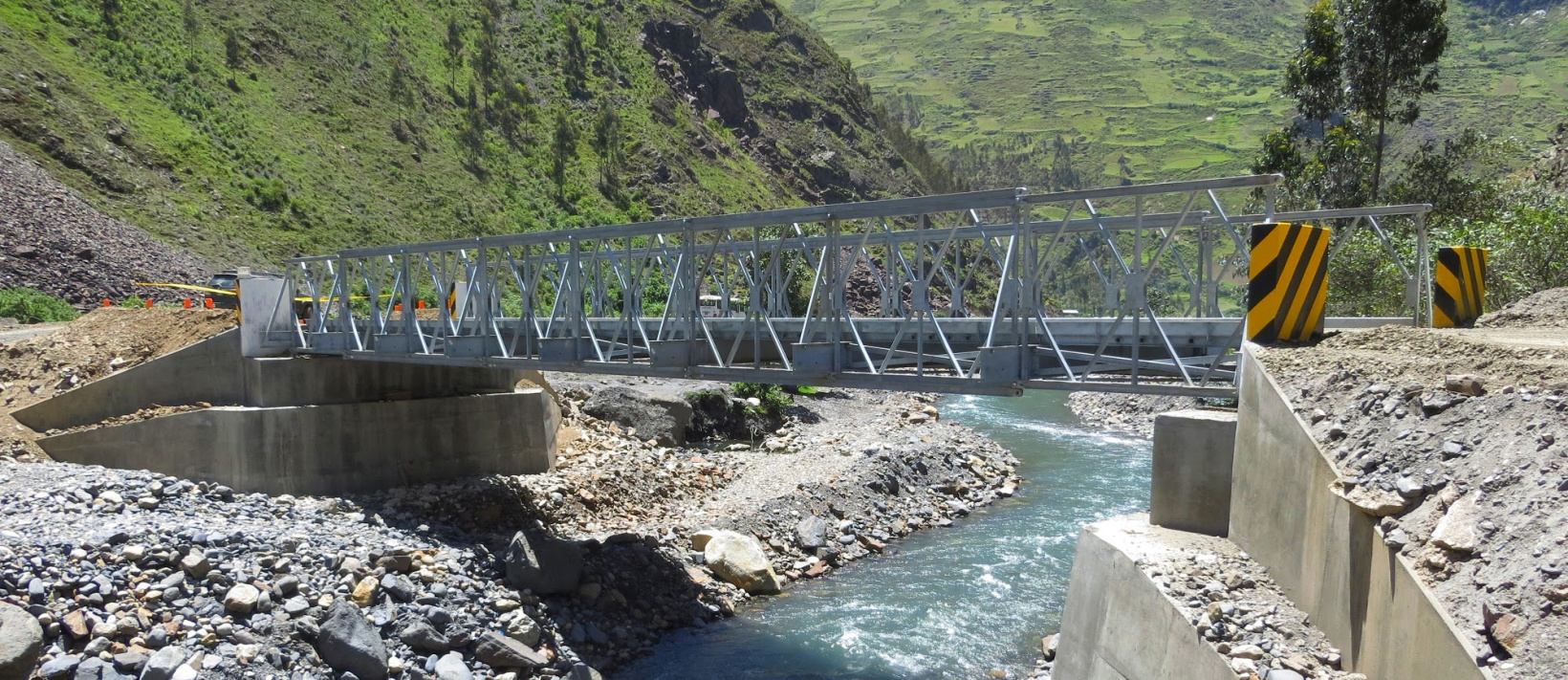 Versatile solutions to rapidly improve critical road infrastructure
Designed to accommodate any vehicular bridging application, Acrow's solutions use prefabricated modular steel components, configured to the desired length, width and strength through the simple addition of standardized components where required – with no limitation to the length we can bridge. Our superior bridging technology enables rapid assembly and installation, ensuring your project is delivered on time and within budget, anywhere in the world.
Features + Benefits
Modular, pre-engineered, interchangeable components enable rapid installation
Precision-manufactured solutions eliminate the need for
on-site welding, allowing for trouble-free assembly
Full-scale tested to ensure product safety and durability
Manufactured with high-strength, high-quality U.S. steel from ISO-certified mills and galvanized to protect against corrosion
Full highway load-carrying capability to support both standard and heavy-duty applications
Multiple length and width configurations available
Sustainable, recyclable solutions for a minimized environmental impact
Easily installed with minimal heavy equipment
Components easily transported, even to remote or challenging locations
Training and expert site support services available
Whatever size your project, Acrow can connect you to a sustainable, climate-resilient, low-maintenance solution to help improve the safety, efficiency and reliability of your road network.
Permanent, cost-effective solution from Acrow replaces a failing bridge at Îles Corbeils

Read More

A permanent and cost-effective solution from Acrow replaces a failing temporary bridge to span the Ganaraska River in Port Hope

Read More

Establishing a safe and reliable transportation network was an immediate requirement to enable critical access to remote rescue and repair sites for emergency workers and their equipment.

Read More
REQUEST A QUOTE
CONTACT ACROW
Connect