LONG SPAN
Bridging the gap with single and multi-span solutions
Contact Us
Long-span bridging solutions rapidly mobilized and durable
Acrow offers single-span solutions up to 100 meters (328 feet), or multi-span bridges of virtually any length. Unlike comparable traditional bridges which can take months or years to design and erect, Acrow's long span modular steel bridges can be operational in days or weeks. Length, width and design loads are easily customizable.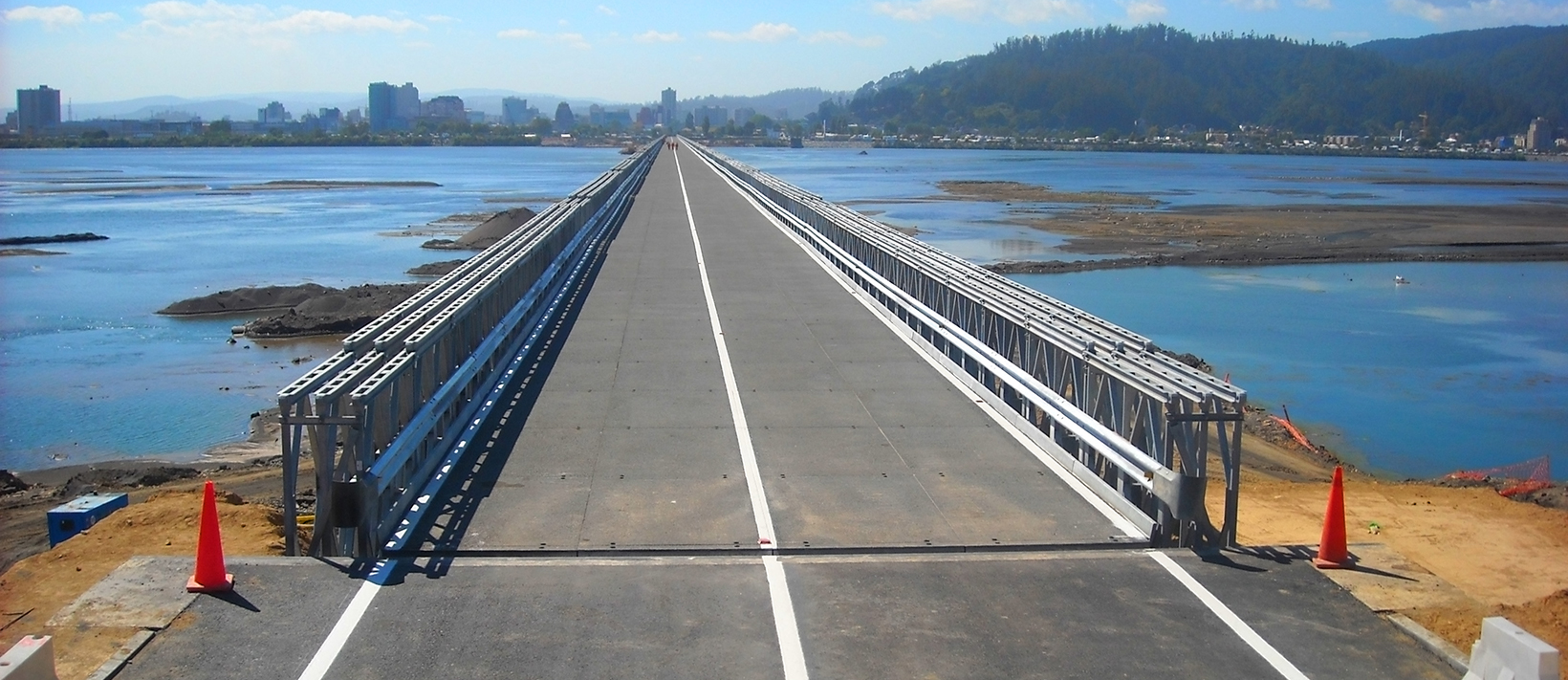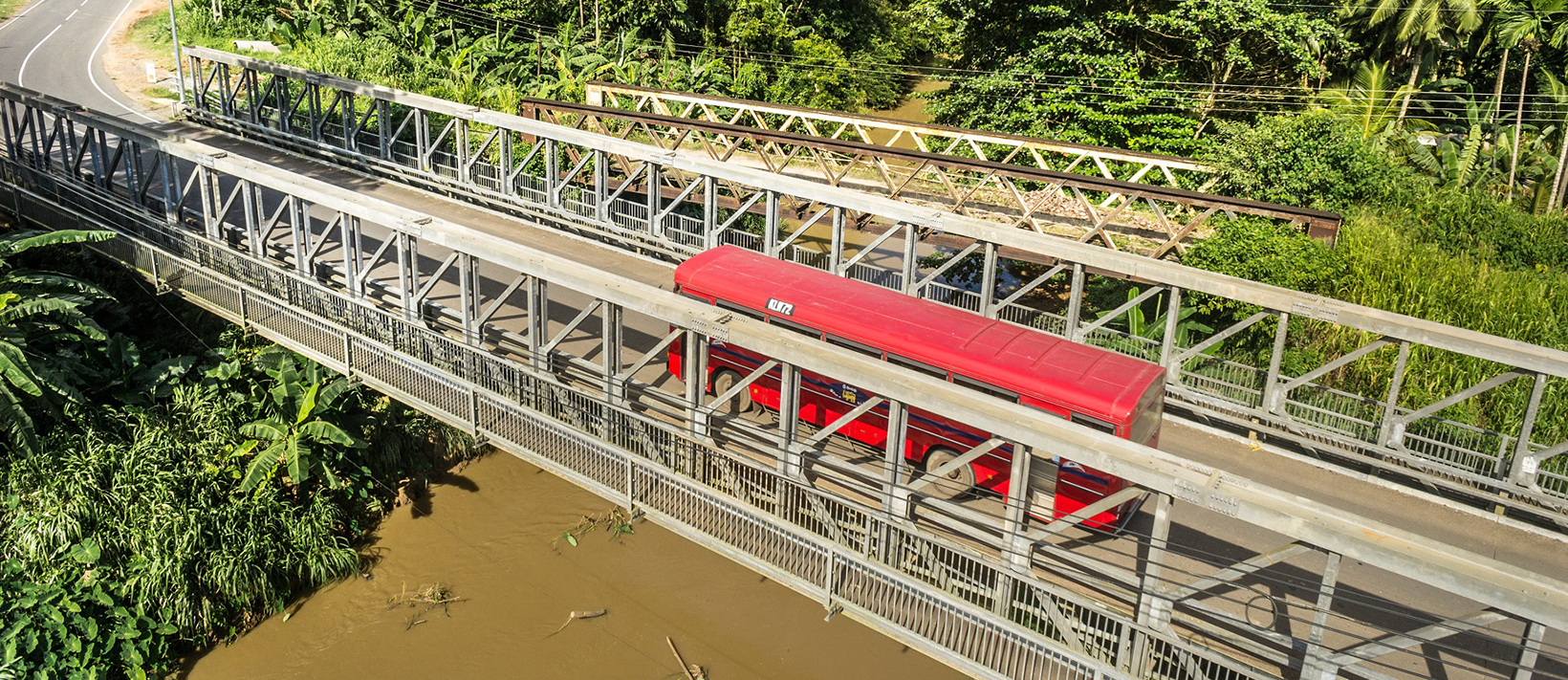 High-quality solutions for permanent long-span applications
Pre-engineered and precision-manufactured to superior quality, Acrow's long-span solutions use standardised, interchangeable steel components with full highway loading capability, configured for clear spans of up to 100 metres (328 ft.). Ideal for main highway and rural road networks, our long-span solutions can also be supplied in multiple spans, supported on intermediate piers, with no limitation to the length we can bridge.
Features + Benefits
Suitable for long clear spans of up to 100m (328 ft.)
Available in multi-span configurations for optimum versatility
Flexible launch methods with minimal equipment needed to lift or roll into place
Designed for high-fatigue, permanent applications
Configurable for single or multiple-lane applications
Standardised components for ease and speed of assembly
Hot-dip galvanized for long service life with minimal maintenance requirements
Delivered in standard shipping containers to facilitate ease of transportation and on-site storage
Designed to accommodate site-specific topography, extremes of temperature, high wind loads, and seismic requirements, our long-span solutions are installed quickly and easily, with minimal construction equipment, making them a safe, versatile and reliable solution, anywhere in the world.
An Acrow 700XS panel bridge was recently used in Columbus Ohio to provide temporary uninhibited travel for rail traffic, while a new permanent vehicular underpass was constructed.

Read More

The prefabricated modular steel panel bridge quickly replaced the damaged bridge to create a safe and reliable support system, minimizing costs and delays.

Read More

Acrow's long-term temporary modular steel bridge, installed in October 2017, will allow vehicles to travel without interruption from northbound Autoroute 15 to westbound Autoroute 20

Read More
REQUEST A QUOTE
CONTACT ACROW
Connect