INSTALLATION METHODS
Rapid, cost-effective assembly and installation
Contact Us

Ease and speed of installation are hallmarks of the Acrow modular system
Acrow's versatile modular steel bridges can be assembled and installed in days or weeks. Utilizing flexible installation methods to suit site conditions, Acrow's modular technology connects you to durable, cost-effective infrastructure.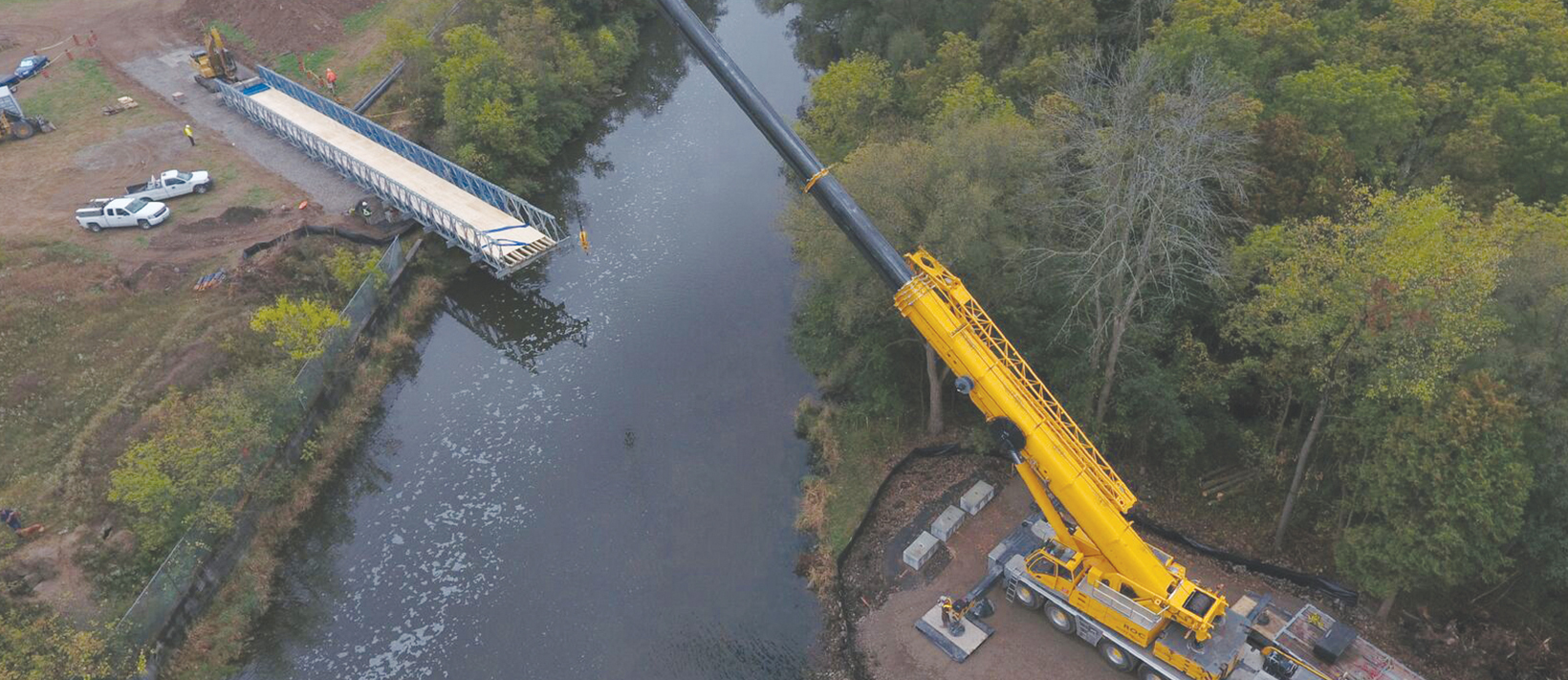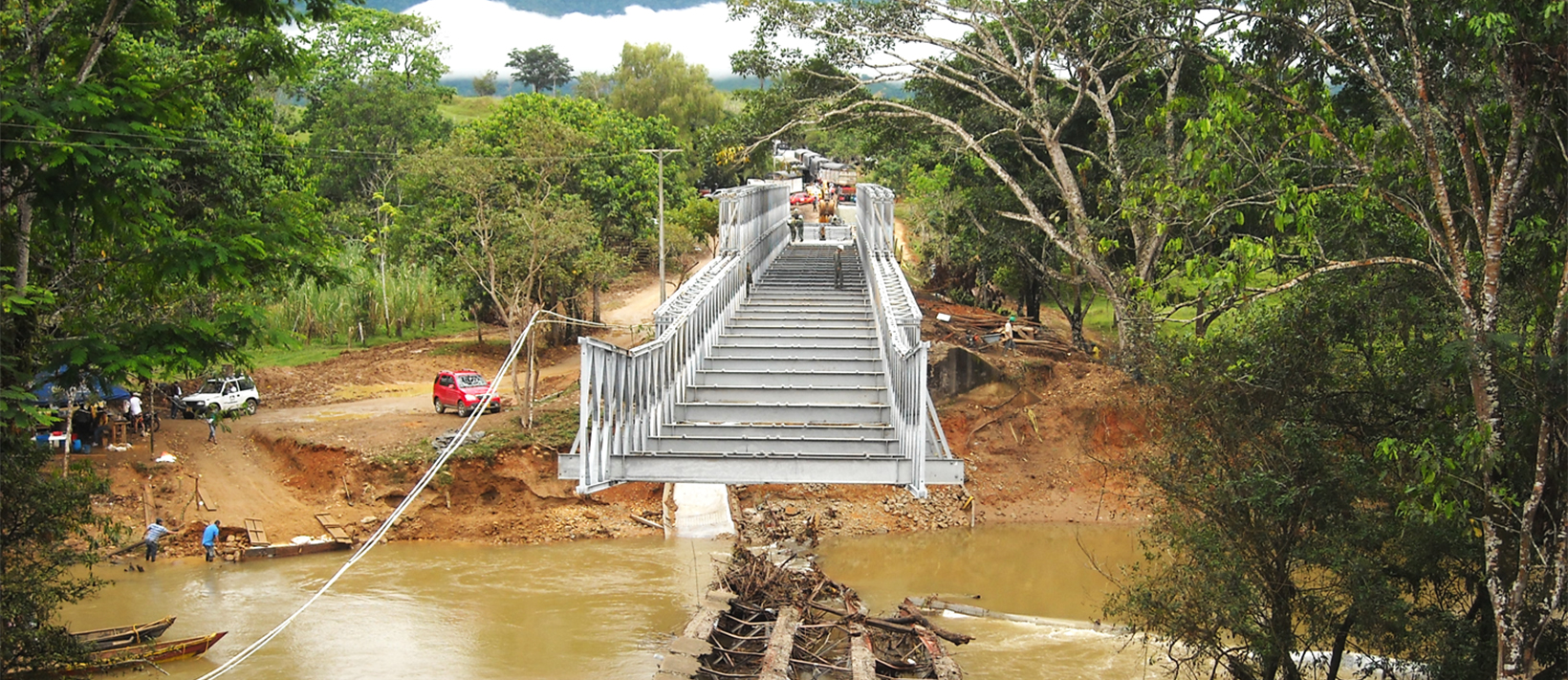 Rapid installation to keep your project on schedule
One of the distinct advantages of Acrow's modular steel bridging is the ease and speed at which it can be assembled and installed. With all bridge components prefabricated and precision-engineered, installation requires no field welding and minimal skilled labor or construction equipment. This helps minimize costs and ensure the project is delivered on schedule.
Acrow has supported the implementation of thousands of projects all over the world and developed three principal installation methods to accommodate a wide range of applications and site conditions:
Cantilever Launch
The cantilever launch method allows for an Acrow bridge to be assembled by hand and rolled into place without the use of a crane. The most common approach, it makes use of a launching nose and counterweight to enable installation in locations where a crane is not available or too costly to use.
Crane-Assisted Launch
An Acrow bridge can also be launched with the assistance of a crane if available. This method is fast and easy, requiring less launching nose equipment and counterweight than a cantilevered launch.
Crane Lift In
With the right size crane, an Acrow bridge can be lifted into place. The fastest of the three options, this method of installation is often required in demanding situations, where speed is critical.
As your project develops, the Acrow team works closely with you to determine the appropriate installation methodology for your needs. In addition, an Acrow technician is available to assist you on site to help ensure a safe, efficient installation.
REQUEST A QUOTE
CONTACT ACROW
Connect