DRY GAP
Acrow's Line of Communication Bridges connect you to your mission
Contact Us

Rapidly mobilized, durable, mission-critical infrastructure
Acrow Dry Gap bridges provide mission-critical infrastructure for military logistical support applications as well as humanitarian and disaster relief efforts. Capable of supporting heavy vehicles under a variety of conditions, the bridges are ideal in addressing time-sensitive, mission-critical infrastructure needs.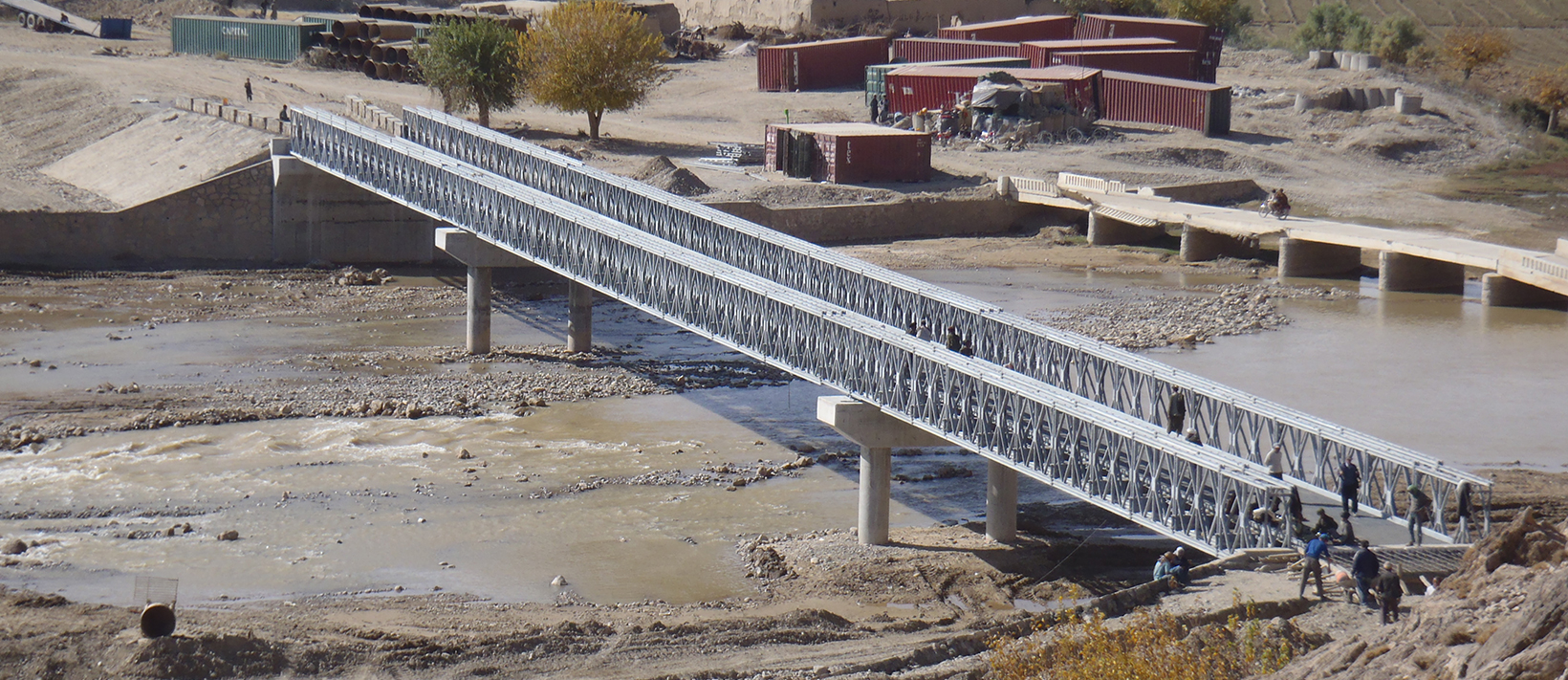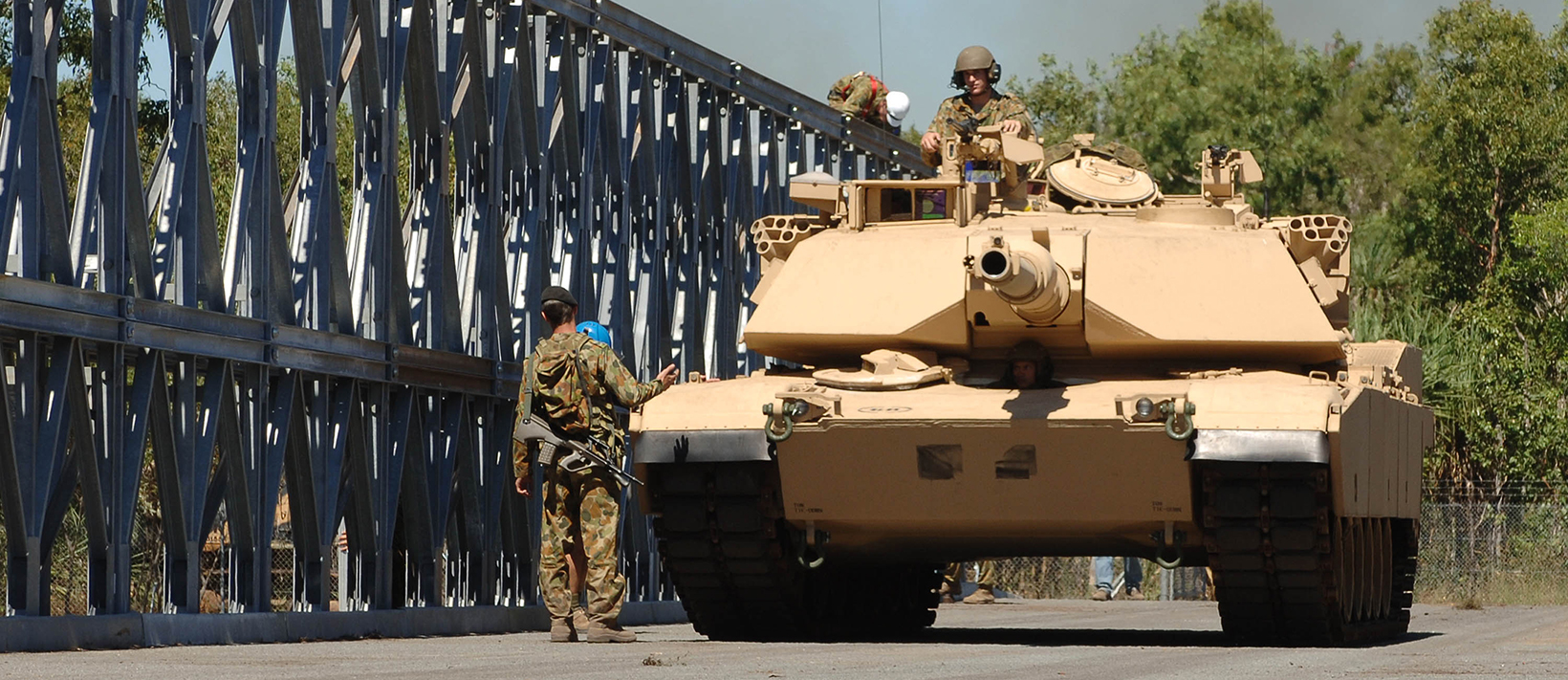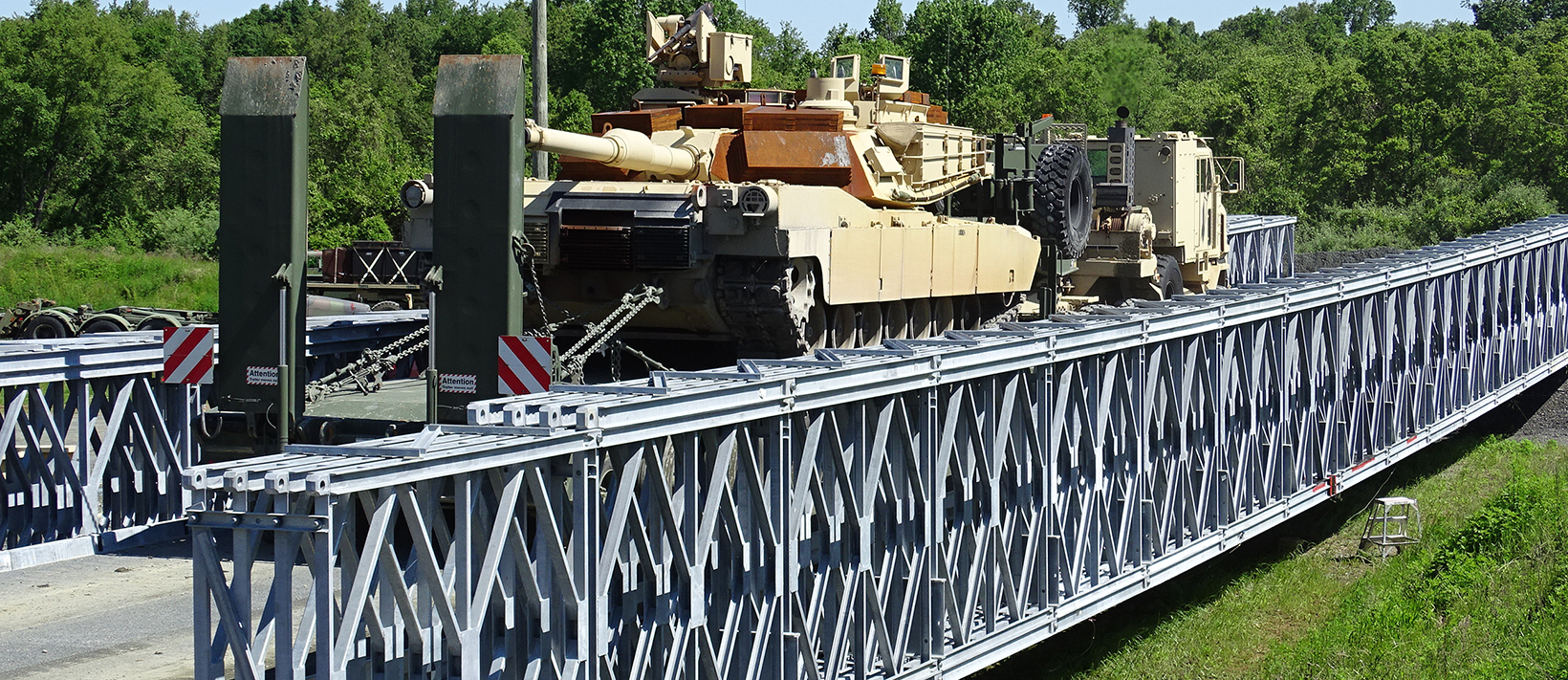 Versatile logistical support with comprehensive training and service
Acrow's Line of Communication (LOC) Dry Gap bridges offer critical logistical support under a variety of challenging conditions. Engineered to accommodate large armored tanks and other heavy vehicles with loads up to Military Load Class (MLC) 120T / 150W, our modular steel components are easily transported, assembled and redeployed wherever a temporary or permanent bridge is needed. Our heavy-duty ramps, grillage and other specialty equipment facilitate immediate, reliable connectivity where existing infrastructure is impaired or destroyed.
Acrow's dry gap bridging solutions are used by military organizations and humanitarian agencies across the globe. With training programs and comprehensive service tailored to your operational objectives – from planning through execution – Acrow helps you rapidly deploy quality bridge infrastructure with confidence and mission readiness.
Features + Benefits
Appropriate for both permanent and temporary use
Expertly manufactured with US steel from ISO-certified mills
Pre-engineered using standard modular components
Designed to support Military Load Class (MLC) tracked and wheeled loads up to 120T / 150W
Orthotropic deck system efficiently distributes heavy loads
Expedited delivery of Commercially-off-the-Shelf (COTS) Components
Easily transported in standard shipping containers to the most challenging locations
Rapidly assembled, disassembled and redeployed as needed
Comprehensive training programs tailored to operational objectives
Because of its unique attributes, the Acrow 700XS bridge system has been selected as a standard Line of Communication Bridge for logistical support by military organizations around the world. Acrow's modular steel bridges are designed to military standards and components can be quickly transported, assembled, and reused wherever they are needed.
Eugene Sobecki, Director Domestic Sales and U.S. Military Business Development

During a two-week period in August 2017, Acrow Bridge took part in training of the U.S. Army Reserve's 652nd Multi-Role Bridge Company on the assembly and disassembly of Acrow modular steel bridges

Read More

During Operation Golden Gate, Army, Navy and Marine personnel convened to construct bridge complex under combat zone conditions

Read More

Acrow Bridge has had a long-standing partnership with the U.S. Army, providing bridges used during deployment to bridge gaps for supply runs and other permanent route access needs.

Read More
Let's talk about
your mission
Connect