PEDESTRIAN
Safe, easy to install walkways
Contact Us

Easy installation and attractive finish options in pedestrian bridging
Our pedestrian bridges are easy-to-assemble and can be engineered for permanent or temporary use. Available in a wide range of lengths and widths, we offer a variety of decking and finish options, to provide safe and secure walkways which are both fit for purpose and aesthetically pleasing.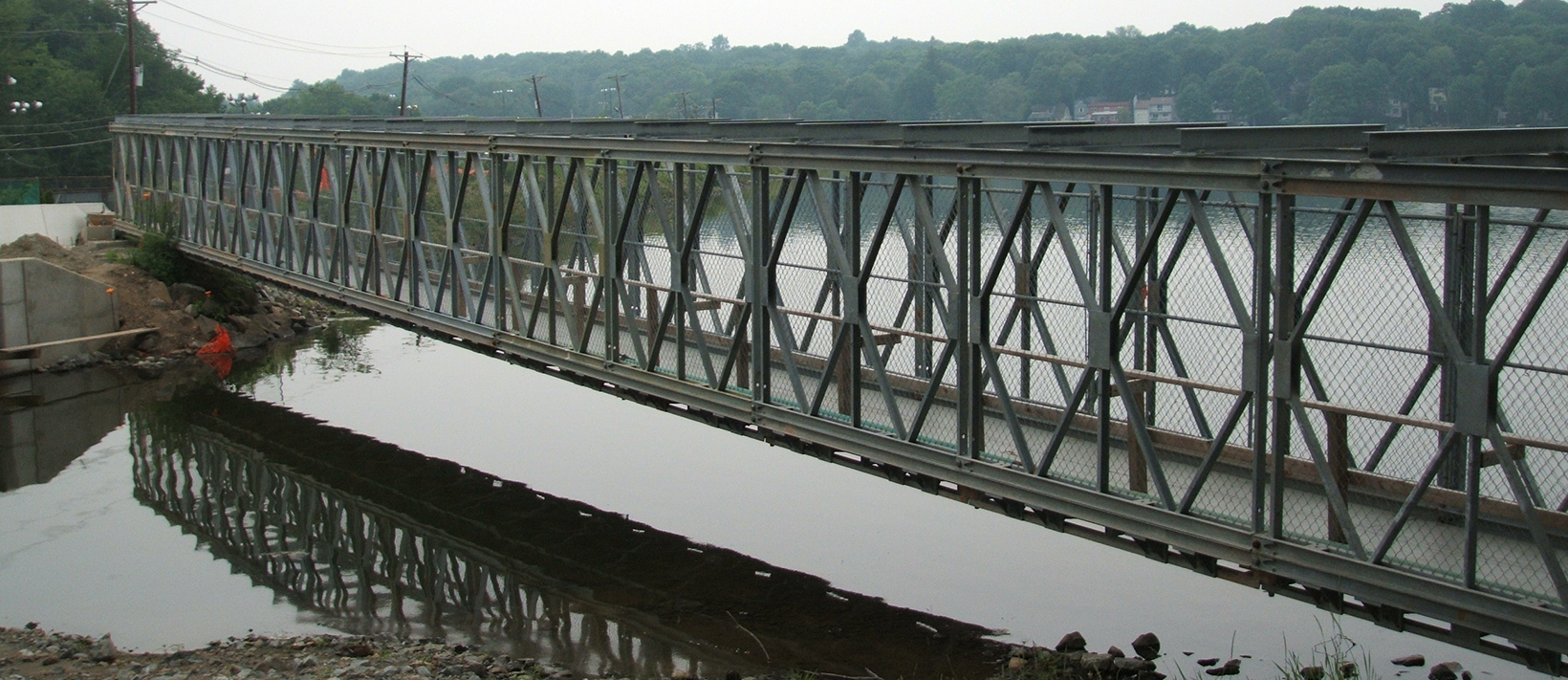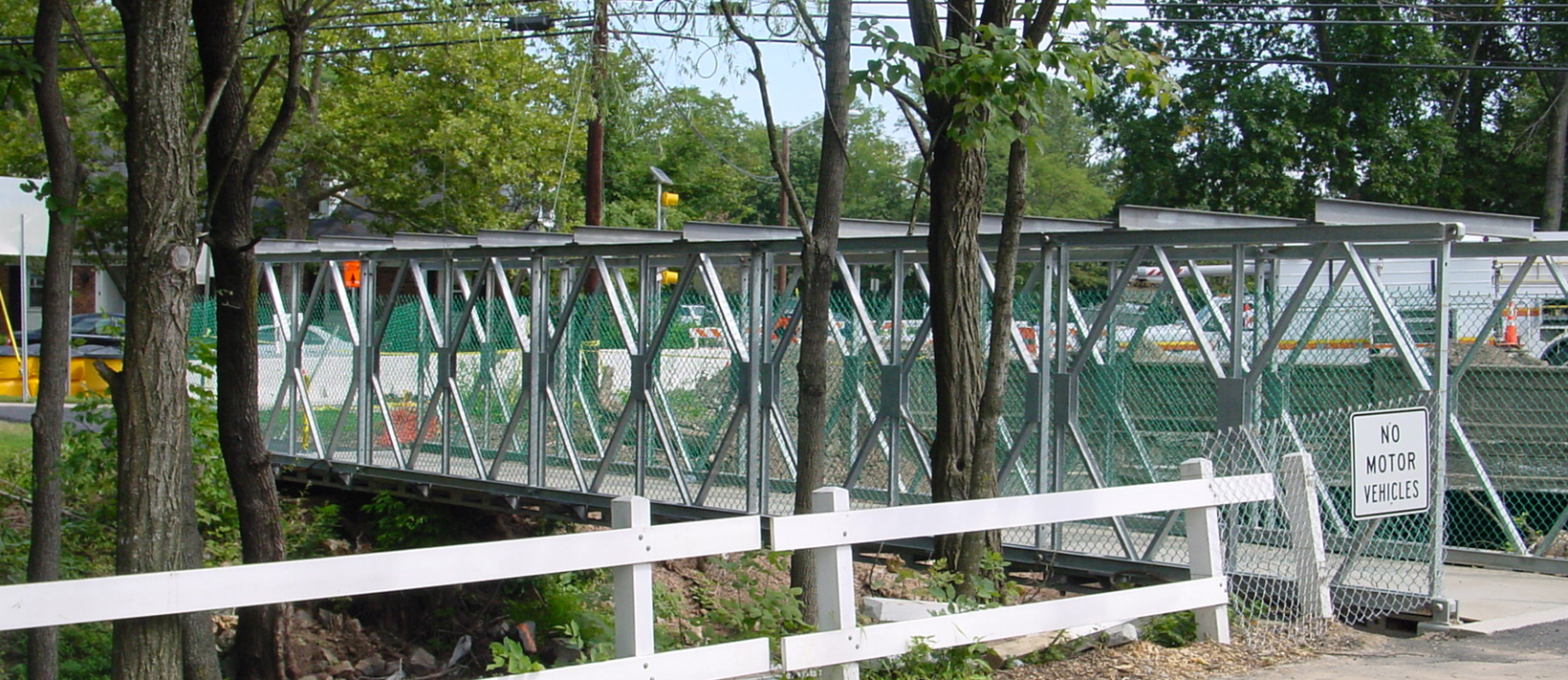 Versatile solutions for safe pedestrian access
Based on the prefabricated modular steel technology used in all Acrow bridges, our pedestrian bridges are an easy-to-assemble solution to ensure safe passage in a variety of settings.
With a service life of over 100 years, they are virtually maintenance-free and used worldwide in a wide range of permanent urban and rural bridging applications, providing safe, reliable pedestrian access and egress.
In temporary applications, our pedestrian bridges serve to provide safe, secure and cost-effective detours or site access supporting construction, drilling and excavation operations. They have also been installed in disaster relief applications to reconnect communities all over the world.
Features + Benefits
Manufactured with high-strength, high-quality U.S. steel from ISO-certified mills
Modular, pre-engineered, interchangeable components enable rapid installation, with minimal equipment required
Hot-dip galvanized with minimal maintenance requirements for long service life
Available in weathering steel for improved aesthetics in permanent applications
Supplied with a choice of timber, steel or reinforced concrete deck
Cantilever-launched or lifted into place directly onto the bridge abutments
Multiple length and width configurations available
Easily transportable in standard shipping containers
Full-scale tested to ensure product safety and durability
Training and expert site support services as required
Originally considered a temporary fix, the structure provides passage for heavy foot traffic at the popular year-round entertainment and meeting complex

Read More

In one of the largest projects, Acrow supplied Club VTT Chaleur with a steel bridge that was installed as part of a partnership between the armed forces, the New Brunswick ATV Federation

Read More

Structure installed on private land was originally considered a temporary fix to help one Sonoma County resident return home

Read More
REQUEST A QUOTE
CONTACT ACROW
Connect