DETOUR RENTAL
Versatile, safe and cost-effective
Contact Us

Acrow's detour rental bridges save time and money
Customizable in length, width and live load, Acrow's rental bridges offer cost-effective, safe detours around construction sites during bridge replacement or repair. Our versatile, modular components are in-stock and ready for immediate delivery. Valued for ease of assembly, erection and disassembly, Acrow's detour rental solutions keep traffic moving.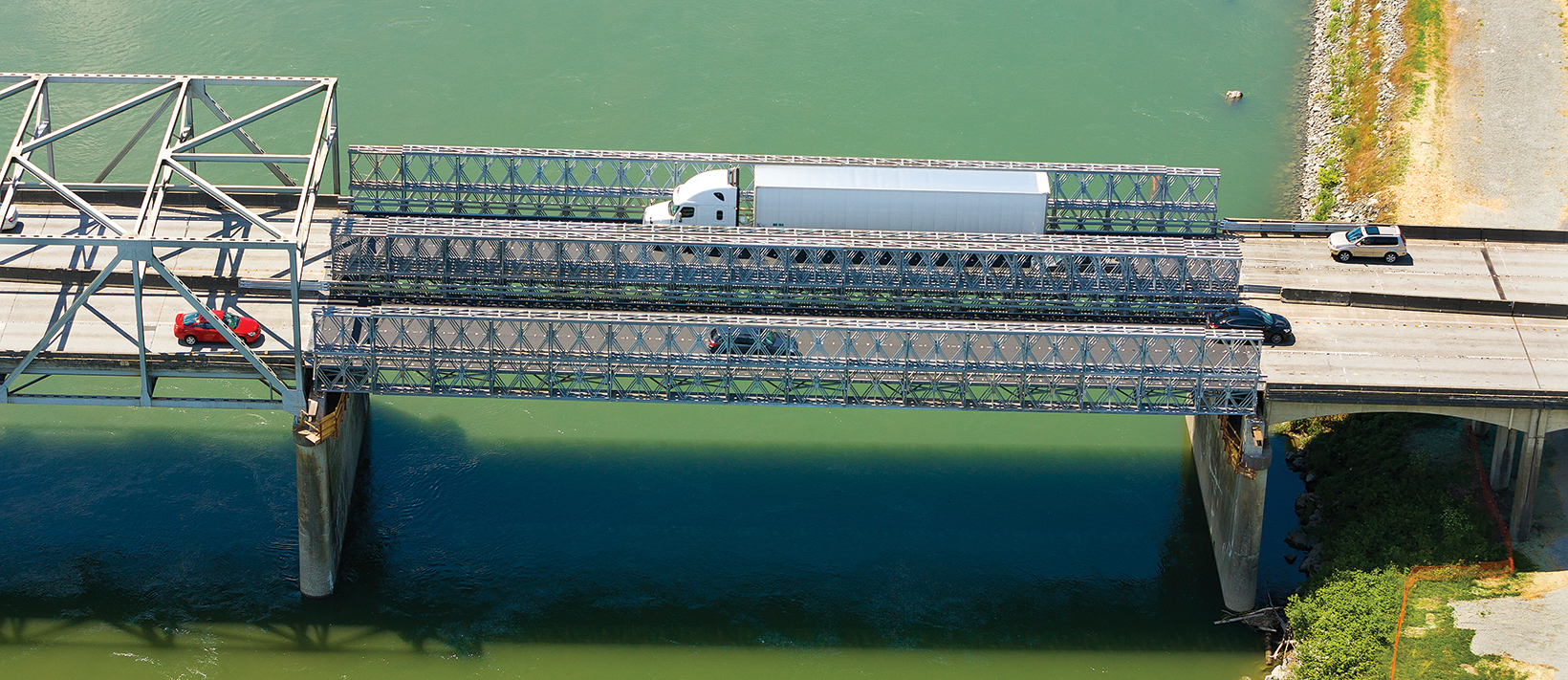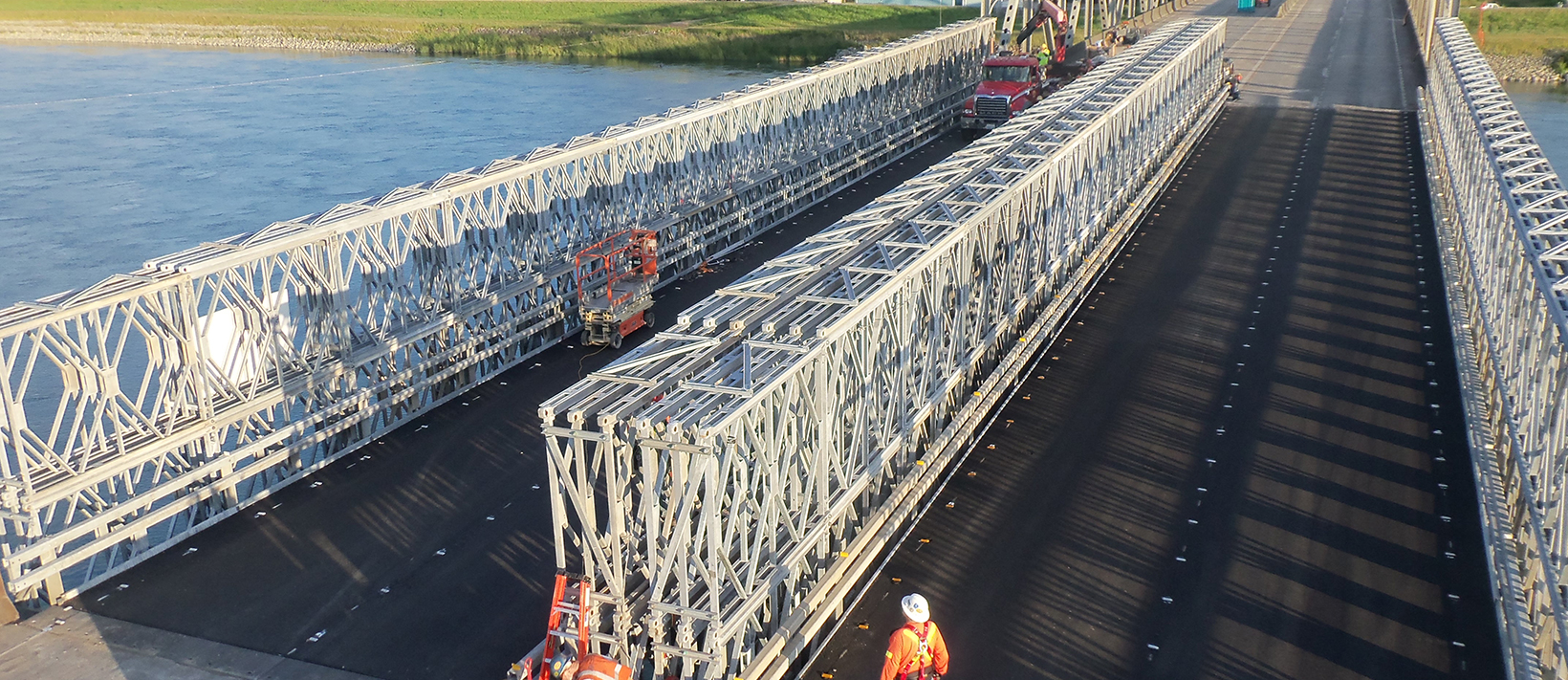 Cost-effective rental solutions for Accelerated Bridge Construction
Acrow's detour rental solutions provide a safer, faster and more economical alternative to traditional 'phased' bridge construction methods, enabling Accelerated Bridge Construction for priority projects. Rapidly installed in days, our detour rental bridges ensure that traffic disruption is minimized and the safety of motorists and construction workers is maintained.
Compliant with the most rigorous international highway design standards (AASHTO, Eurocode, others) and supplied from inventory strategically located across North America and Europe, Acrow is the preferred supplier of rental bridging to multiple transportation agencies, as well as to contractors and engineering firms, many of which already have inventory of Acrow components.
From inception through execution, Acrow's comprehensive service helps ensure your project's success. Working in partnership with our clients, Acrow assists with project planning, and provides detailed engineering drawings designed to project specifications. We also support installation, decommissioning and return delivery of the Acrow bridge with our team of experienced on-site technicians.
For priority projects requiring Accelerated Bridge Construction, Acrow detour rental bridges keep traffic moving, saving time and money. More information about Acrow's proprietary product portfolio, including the market-leading 700XS® Panel Bridge System, the Mabey Delta™ Long-Span Bridge System, the heavy-duty Mabey Universal™, and the Mabey Compact 200™ Panel Bridge System, can be found on our product page.
Features + Benefits
Economical rental solutions save time and money
Accelerated Bridge Construction using prefabricated bridge elements
Increased safety for construction workers and motorists
Reduced travel delays result in positive economic impact
Versatile solutions single-lane to multi-lane bridges
Suitable for a wide range of detour applications
Maintains traffic flow around construction sites
Pre-engineered design using standard modular components
Supplied direct from inventory strategically stored across North America and Europe
Rigorously tested to ensure product safety
Expertly manufactured with US steel from ISO-certified mills
Proprietary orthotropic decks, designed to accommodate the heaviest loads
Rapidly installed within days using minimal equipment
Hot-dip galvanized to withstand challenging environments
Can be crane-built or cantilever-launched
Delivered with expert site support services as required
Download Brochure
FixFor41 is a $25 million joint Infrastructure project between Indiana and Kentuckythat involves rehabilitating seven bridges on U.S. Route 41

Read More

The South Dakota Department of Transportation owns a number of Acrow Bridge components, so when they needed temporary detour bridges on two separate projects

Read More

Acrow Bridge supplied Construction Bauval with a two lane super elevated detour bridge, offering a cost-effective solution for maintaining heavy traffic flow over Quebec's Autoroute 20, while protecting construction workers and motorists.

Read More
REQUEST A QUOTE
CONTACT ACROW
Connect